Your trusted provider of quality water products and services.
Andy's Water Transport are a South Australian business that is fully Australian owned and operated. Our water is produced to the highest standards and transported to you safely and reliably, all year round.
Our dedicated team of water professionals supply the Adelaide area, and many regional and rural locations as well.

Andy's Water complies with Australian Drinking Water Guidelines 2011, The Safe Drinking Water Act 2011 and Safe Drinking Water Regulations 2012.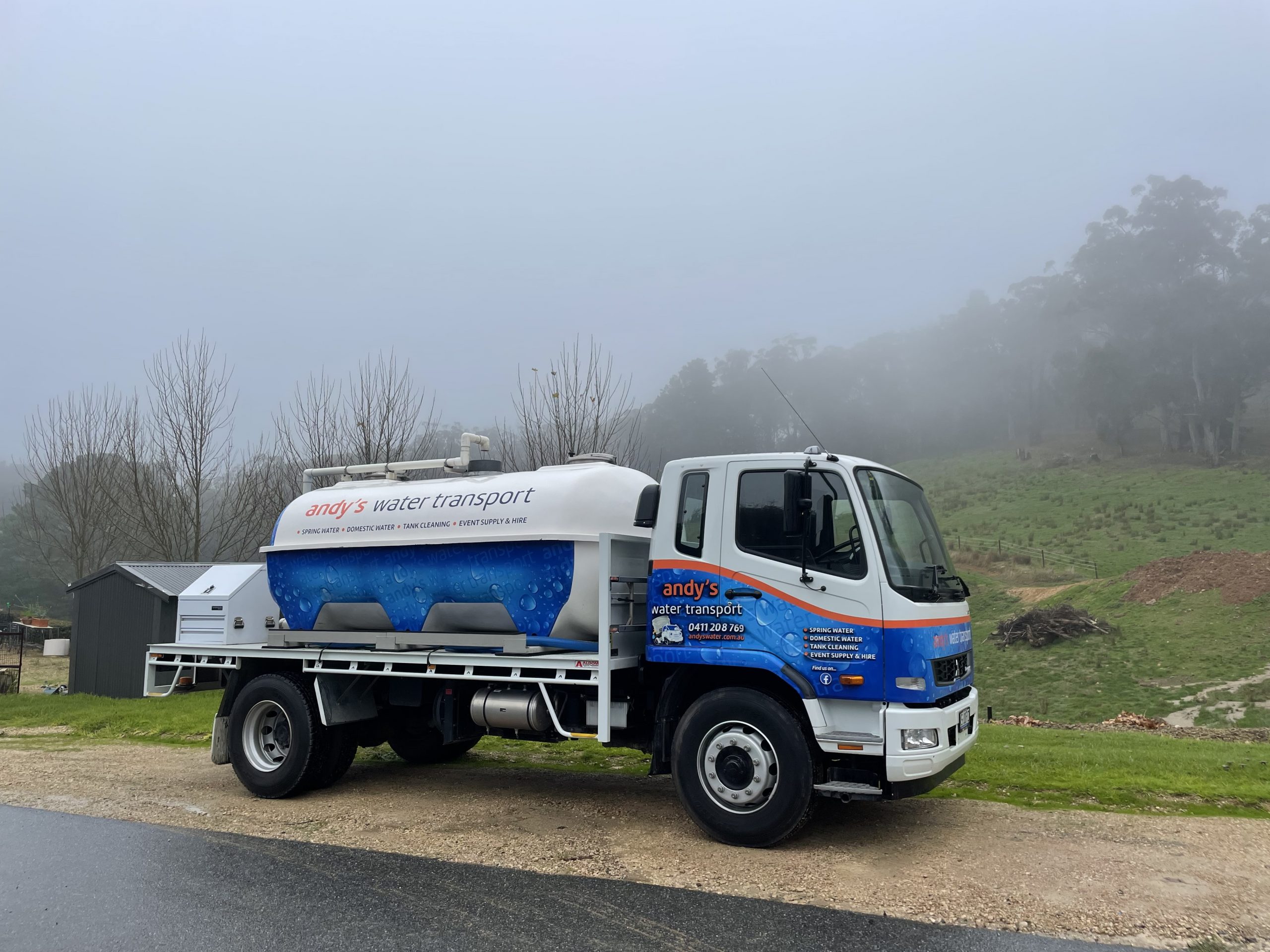 Bulk Water
Minimum 9,000 litre unit purchase for domestic and spring water. Minimum 1,000 litre unit purchase (IBC) for demineralised water. Up to 24,500 litres can be carried by a single vehicle. All water is transported in 'food grade' quality tanks. Water can be pumped up to 100 metres from the vehicle.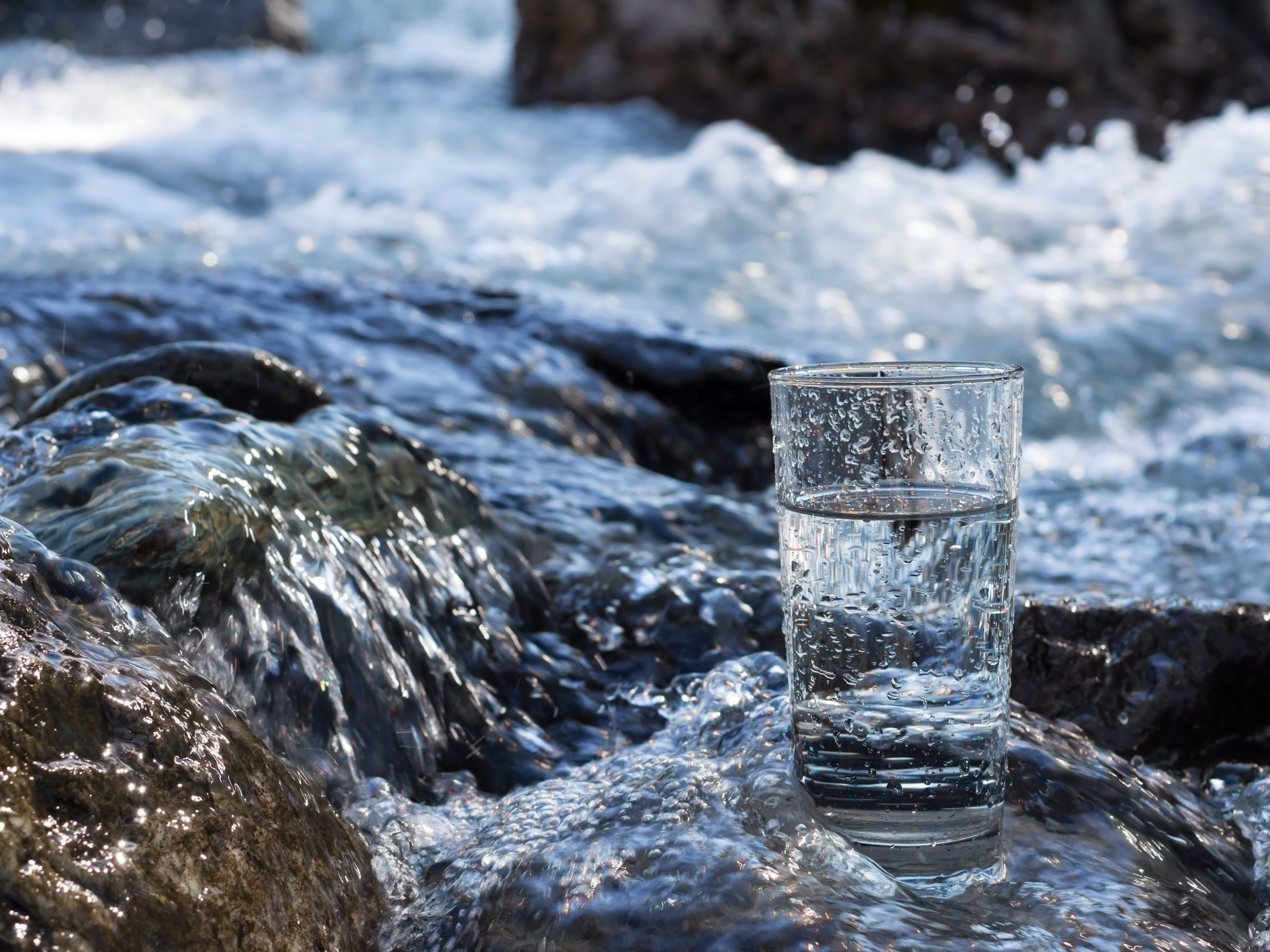 Our spring water is sourced from our Carey Gully spring, then filtered and treated to comply with strict safety standards.
We supply a number of manufacturers and bottling companies, both locally and interstate.
If you prefer the taste and quality of spring water, then call our team to discuss switching your tank supply today!
Domestic mains water can be supplied for a variety of purposes such as emergency water supply, to fill dams and livestock troughs, to nourish parks and gardens, or to simply fill your onsite water tanks.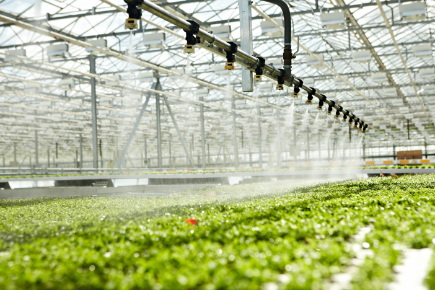 Demineralised water undergoes a purification process to remove minerals and salts. It contains no chlorine and is perfect for commercial applications that require low salt content or low conductivity.
Our demineralised water is produced onsite using quality spring water and state of the art equipment.
Water Services
State of the art equipment to support a range of domestic, commercial and civil services.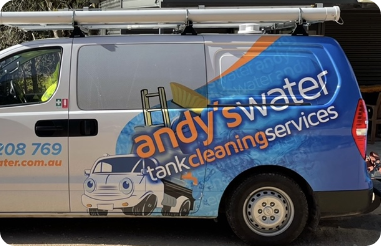 Remove harmful bacteria and sludge to improve the taste and quality of your tank water, with minimal water loss. Recommended every 2-3 years.
Want to further improve the quality of your water? Ask about our filtration solutions and supplies!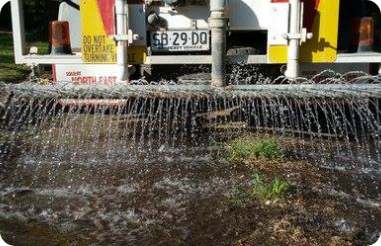 Construction & Civil Services
Essential services
We provide 24/7 emergency and breakdown support to the Adelaide area.
Alternative water supply
We can supply quality water produced onsite at Andy's for site work, or enable connection to a water mains for general purpose use.
Specialist equipment
Our trucks are fitted with spray bars for dust suppression. Bollards can be filled quickly and easily.
Commercial & Domestic Services
We supply South Australia with a variety of commercial and domestic water services.
Swimming Pools
We are the preferred local water supplier for many of the country's largest pool companies. Whether a new pool, or simply topping up, think Andy's!
Water transfer
Need to move water from one location to another? We can help! Ask about our water transfer services.
Event Solutions
We have a range of water solutions for your next event. We also provide custom solutions, tailored to your specific needs. When hiring equipment, we offer a full 'drop off, set up and collect' service.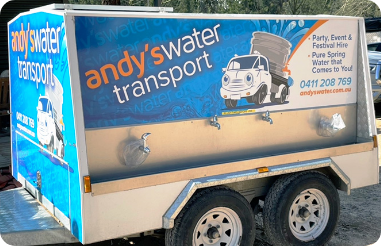 We have a variety of mobile water solutions, including an 8′ x 5′ trailer with a 2,000 litre capacity tank connected to a solar powered battery to pump water, as needed.
The trailer features a water station with taps and drinking fountain, which makes it perfect for your next event. 1,500 and 2,500 litre options also available.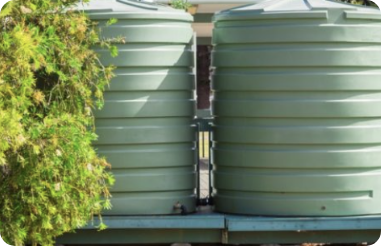 Tank Hire
A 5,000 litre capacity tank and pump, with optional generator. Plumbing included.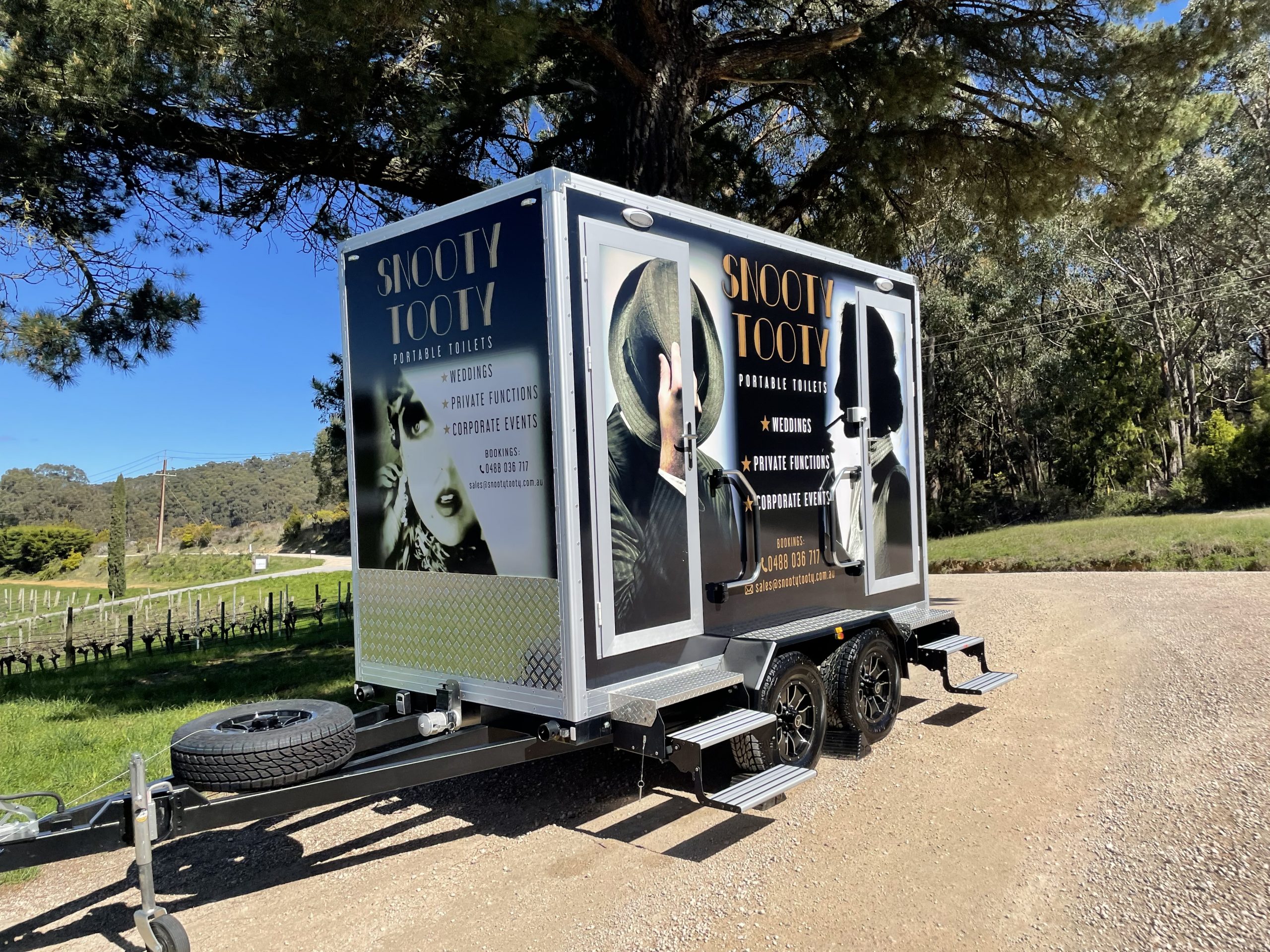 Event Solutions
Whatever your water event needs are, we can help! We've enabled all sorts of solutions – from making rain for film productions, to supplying water for ice rinks, to creating misting tents for summer events! Simply contact our team to discuss your needs.
NEW! Introducing Snooty Tooty, South Australia's most luxurious portable restroom. More Information at www.snootytooty.com.au
Testimonials

Jeffries Garden Soils
Courtney - Finance Officer -
"The team at Jeffries highly recommend Andy's Water and their services. Their entire team are very easy to deal with and we are always pleased with the outcome"

Australian Pure Fruits
Annette - Operations Manager -
"We have been dealing with Andy's water cartage now for a number of years. Their staff have always been polite and come with a "can do" attitude. Service has always been prompt, attending to our requirements as quickly as possible. We look forward to a continuing business relationship with them."

SXSW Productions
Jonah - Production Designer -
"Andy's Water was very useful to our film shoot. We found them more than willing to go above and beyond and readily assisted with every aspect of our requirements in a tricky location with unique needs."
Our dedicated team of water professionals supply the Adelaide area, and many regional and rural locations as well.
Use this form to enquire about our services or to place a bulk water order. One of our team will get back to you as soon as possible to discuss your needs.
If your enquiry is regarding a water mains outage,
then please call us on 0411 208 769.